Coach's Corner
---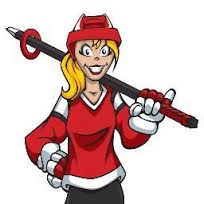 The Ontario Ringette Association, Ringette Canada and the Coaching Association of Canada offer several Coaching Development Programs, resources, seminars and clinics.
Now, you can download the reference material to any of your laptops and computer for the clinics and look up information down the road.
Community Sport Initiation Resource Materials For Coaches
Competition Introduction Reference Materials For Coaches
DRILLS FOR SKILLS

-
This index has been prepared to help you quickly find effective drills for developing particular skills. The index was developed by experienced coaches who reviewed widely available coaching resources and selected the drills they thought should be brought to your attention. For each drill, they indicated the divisions it is particularly suited for.
Long Term Athlete Development (LTAD)
INTRODUCTION:
Canadian Sport for Life (CS4L), Long-Term Athlete Development (LTAD) has been produced by sport experts with many years of experience, working with beginner to national team athletes. It is based on the components of Physical Literacy and has been adopted by Sport Canada and all provincial and territorial governments. LTAD provides a road map for a better sport experience for all, whether an aspiring Olympian, an aging weekend warrior or participating just for fun.

WHY IS CHANGE NEEDED?
Sport makes a major contribution to the health and development of individuals and the communities in which we all live. It provides an opportunity for kids and adults to be active when inactivity rates threaten the health and quality of life of Canadians. Sport also provides participants with valuable lessons on teamwork, fair play and the value of working towards goals. The existing sport system is generally falling short of its potential due to some of the weaknesses in the current approach.

Parents Need to Recognize….

Over Competing and Under Training - Many athletes spend too much time resting, traveling, competing and recovering from competition and not enough time preparing for it.
Too Much Emphasis on Winning at Young Ages - Too many coaches and parents focus on the result, rather than performance. This attitude leads to long-term failure as coaches forgo the development of skills to focus on specific game tactics.
Inappropriate Training Programs - Too often, adult training programs are imposed on children and boys programs used for girls. As athletes get older, the focus should gradually shift towards fitness and tactics. Girls develop differently than boys. Younger athletes need to spend more time developing basic movement skills and then sport specific skills.
Specialization - Younger athletes should participate in several sports and all sports should spend some time developing basic skills such as running, jumping, throwing, balance, agility, coordination, and speed. An all around athlete will have the ability to play a variety of sports well and specialize later.
System Alignment - Coaches of different teams and different sports often compete for an athlete's time and effort, leading to scheduling conflicts and the over-training of athletes. Parents need to understand CS4L - LTAD